2000 Amada VIPROS 358 KING II
CNC Turret Punch
FRAME DESIGN: BRIDGE
PRESS CAPACITY: 33 TON
TYPE OF PUNCHING FORCE: FULLY HYDRAULIC
X-AXIS TRAVEL: 78"
Y-AXIS TRAVEL: 50"
THROAT DEPTH: 50"
NUMBER OF TURRET STATIONS: 58 STATION
TYPE OF COMPUTER CONTROL: FANUC 18UP CNC
TYPE OF CLUTCH & BRAKE: FULLY HYD. RAM
MAX. MATERIAL THICKNESS (GAUGE): 10 GA
PRODUCTION HIT RATE ON 1" CC: 326 HPM
PRODUCTION HIT RATE, NIBBLING: 1230 HPM
NUMBER OF AUTO INDEX STATIONS: (2) 4-1/2"; (2) 1-1/4"
TYPE OF TURRET TOOLING: THICK SHEET
ADDRESS AT LOADING: FRONT
AUTOMATIC SHEET REPOSITIONING: YES
APPROX. WEIGHT: 32,500 LBS.

-EQUIPPED WITH-
(4) AUTO INDEX
CHILLER COOLER
BRUSH TABLE
LIFT UP PART CONVEYOR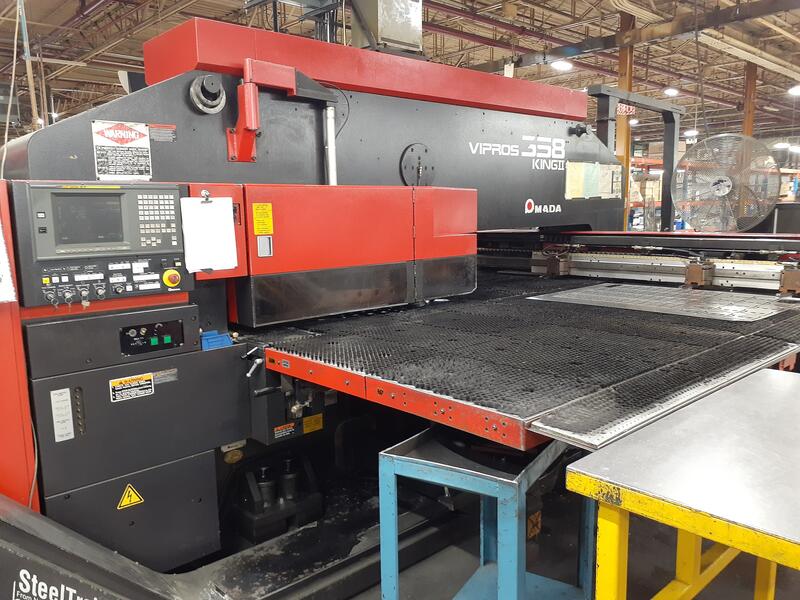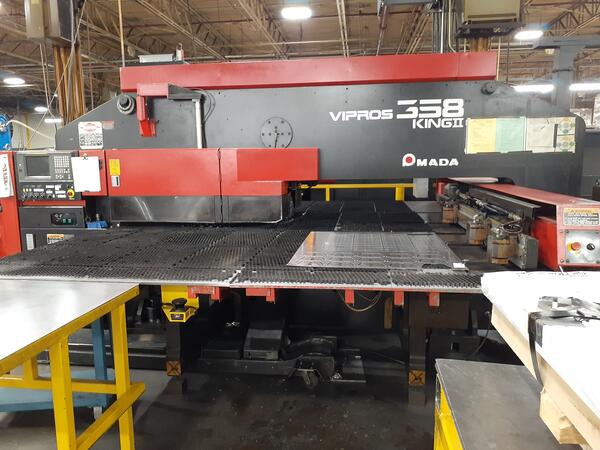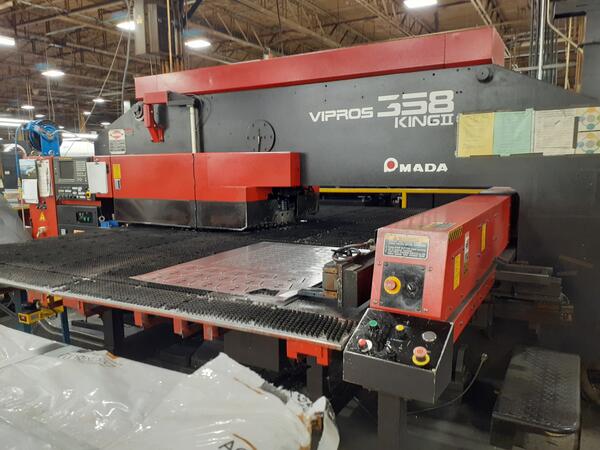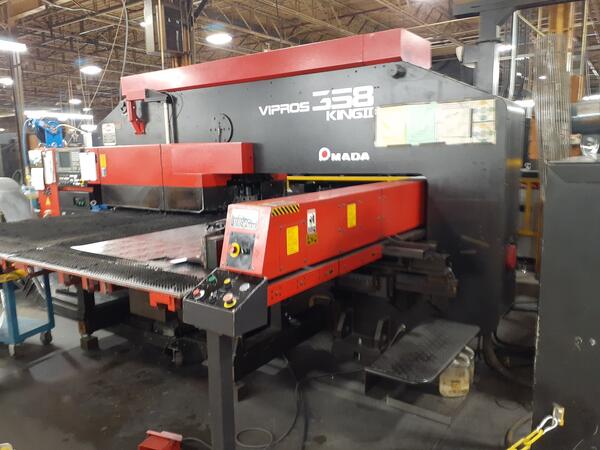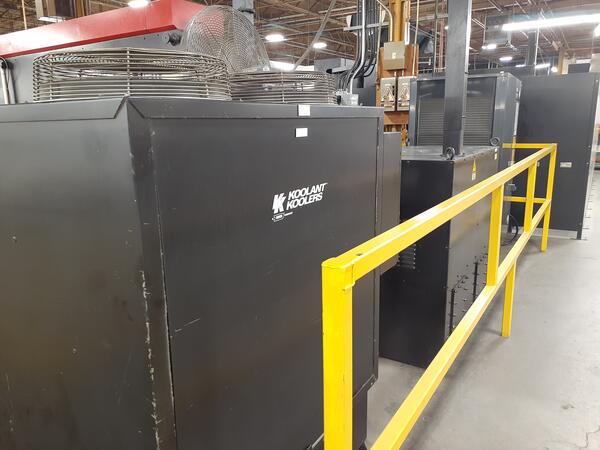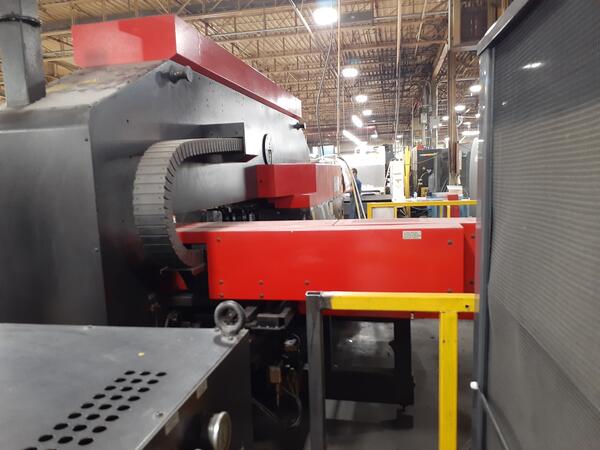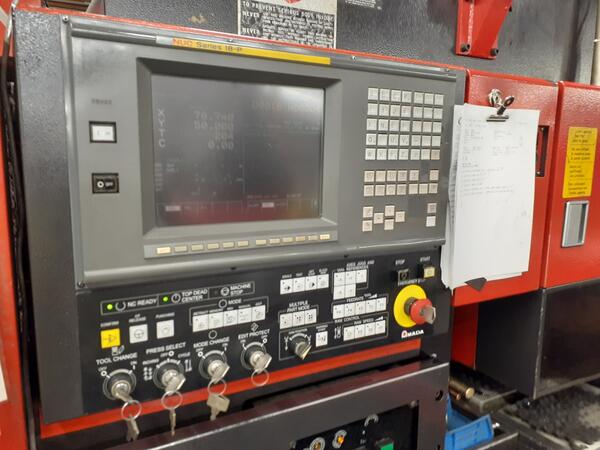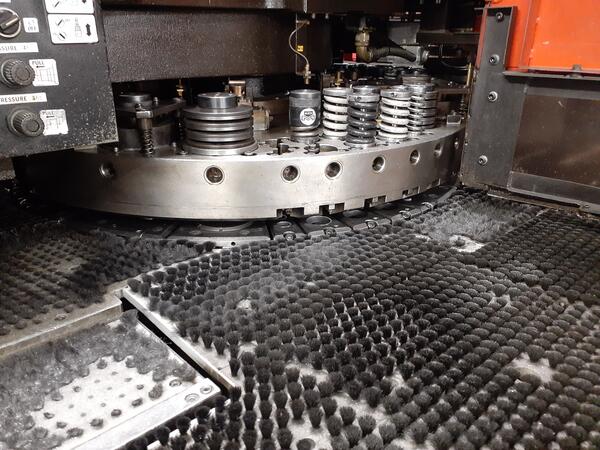 REQUEST A QUOTE FOR THIS MACHINE



Go back to the home page ----} HOME PAGE



---
Two Spade Machinery LLC, Phone: (802) 518-4161 & (802) 376-8157, Email: sales@2spade-server.com, Web: www.2spade.com











---